Environmental Heat stabilizer for cable materials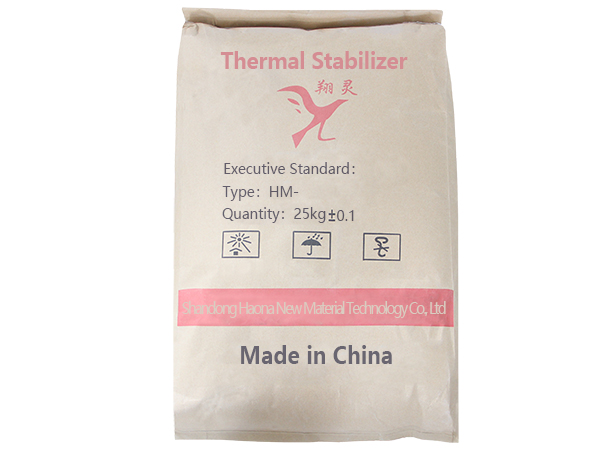 Environmental Heat stabilizer for cable materials
HM-3000 series white or yellowish powder)
Product features:
1, excellent heat resistance, can effectively reduce PVC heat aging, easy to process.
2. Strong plasticizing ability, can effectively reduce the processing temperature about 10 °C, save energy consumption, reduce the wear of mechanical screw.
3, excellent initial coloring, heat resistance, good Surface finish.
4. good electrical insulation, water-resistant oil; water-absorbent, conducive to secondary processing.
Anti-oxidation, anti-aging and weather resistance, white and light-colored products do not change color, color stability is good.
Score of application:
PVC UL 90 °C 105 °C) , VDE, CAS, Jis, CCC and other different specifications of wire and cable, transparent wire material, etc. .
Dosage: 5-6 Parts / 100 kg PVC resin powder is recommended.
Environmental Heat stabilizer for cable materials 2018-7-12 Read 148 Time