Environmental Heat stabilizer for PVC pipe fittings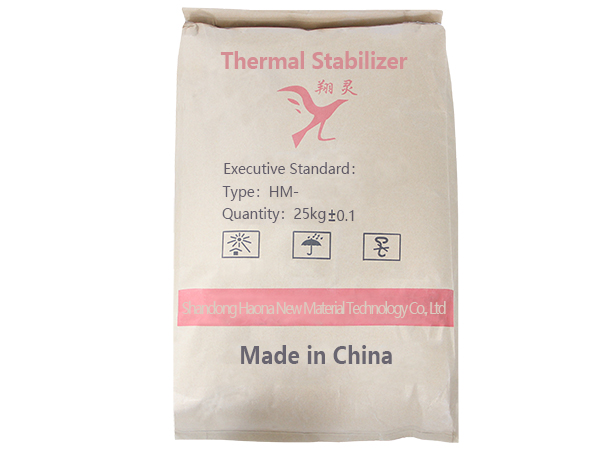 Environmental Heat stabilizer for PVC pipe fittings
HM-6000 series (white or yellowish powder)
Product features:
1. The core material of Environmental Heat stabilizer with high heat resistance and good weather resistance is used to ensure the product has excellent initial coloring, long-term stability and excellent weather resistance.
2. It can be used with lead series and organic tin without cross-contamination.
3. High efficiency, low volume, cost effective.
4. has the fine processing performance, endows the product surface brightness.
Score of application:
It is suitable for PVC pipe fittings of different diameters. According to the filling amount of the pipe, the lubricant should be adjusted properly. It is suggested to add proper lubricant and use less internal lubricant.
Product Storage: recommended storage in a dry, ventilated room temperature environment, after opening the package, please use up as soon as possible.
Product Package: 25kgstandard bag.
Environmental Heat stabilizer for PVC pipe fittings 2018-7-2 Read 235 Time