Environmental Heat stabilizer for PVC wood plastic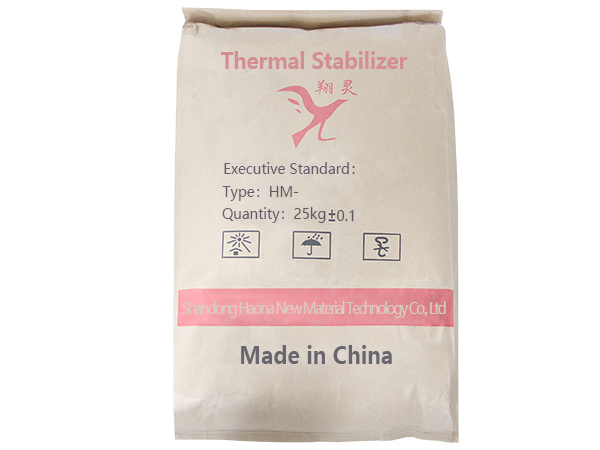 Environmental Heat stabilizer for PVC wood plastic
HM-7000 series white or yellowish powder)
Product features:
1. Excellent initial coloration and long-term thermal stability;
2. Excellent weather resistance
3. High Efficiency, cost effective;
4. It has good processing performance and can improve the production cycle
5. It can effectively enhance the crack resistance and toughness of wood-plastic products, make the wood-plastic products have good dimensional stability, and can effectively promote foaming, make foaming uniform and fine, and improve the gloss of products.
USAGE: 3.5 ~ 5.0 parts / 100 parts of PVC resin powder is recommended. The lubrication system should be adjusted according to the product specification and filling ratio.
Product Storage: recommended storage in a dry, ventilated room temperature environment, after opening the package, please use up as soon as possible.
Product Package: 25kgstandard bag.
Environmental Heat stabilizer for PVC wood plastic 2018-7-2 Read 252 Time